Our Services
Burroughs Funeral Home and Cremation Services, LLC is a full-service funeral establishment that offers a complete range of services. Each family is unique and we allow the families that we serve the ability to create a meaningful and appropriate way to remember their loved one. The most effective service is one that will accurately reflect the life of the deceased in a way that will help surviving family members come to terms with the death, and thus enable them to realize that life can be good again. Our funeral directors are willing to create a ceremony that is meaningful and fully affordable for you and your family.
Memorial Service
We are dedicated to serving families with the utmost professionalism and compassion. Striving to make the service as memorable as possible, our staff will be there to guide you through all phases of the services and aftercare. Funeral or memorial costs are dependent upon many factors including choice of services, merchandise and disposition, so it is difficult to accurately provide cost of services without first understanding you or your family's wishes. It is for this reason our funeral directors are available to meet with you at your convenience. Following consultation we can give you detailed information of what the funeral cost would be and offer you cost saving options or payment arrangements.
Cremation Service
A licensed funeral director of Burroughs Funeral Home and Cremation Services, LLC stands willing to assist you in answering any questions that you may have concerning funeral arrangements or other death related issues.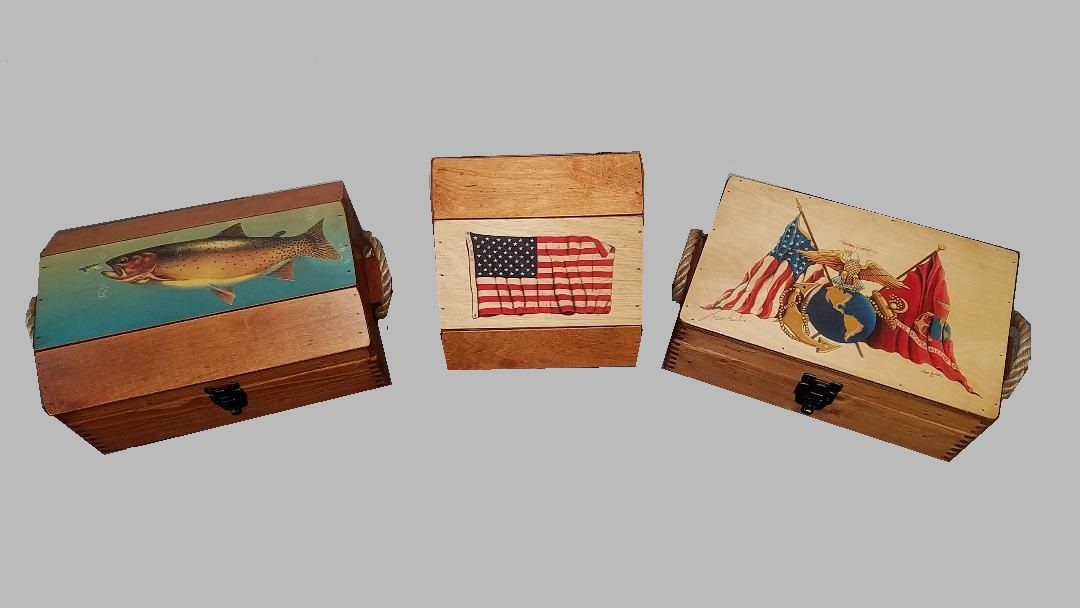 Merchandise
There are a wide range of funeral related products available. Caskets, vaults (outer burial containers), cremation urns, register books, laminated obituaries, memorial folders, and acknowledgment cards are just some of the items that we have to offer.
Caskets
There are basically two types of caskets, metal and wood. Metal caskets are provided in the following materials: Bronze, Copper, Stainless Steel and 16, 18 and 20 gauge steel. Wood caskets are available in Mahogany, Cherry, Walnut, Maple, Oak, Pecan, and Poplar. We also provide cremation caskets. These caskets are specifically made for cremation and are available for those families who choose to have a formal visitation or viewing of the deceased before cremation. An alternative container is available for cremation if the family chooses. The alternative container is made of fiberboard. Caskets are not required for cremation, but most crematories require that some type of alternative container be used.
Vaults (Outer Burial Containers)
The outer burial containers Burroughs Funeral Home and Cremation Services, LLC. provide are made of reinforced concrete and steel. The reinforced concrete range in type from bronze, copper and stainless steel lined with a high impact ABS interior to a concrete box with no protective seal.
Most cemeteries require some type of outer burial container.
Concrete Vaults
Cremation Urns
Printed Materials
Flag Cases
Feel free to contact Burroughs Funeral Home and Cremation Services, LLC if you have any questions concerning any products we have to offer.
Cremation services have become an increasingly popular way to honor those who have passed on before us. Cremation services are not only dignified, they allow for the flexibility many people need when planning a memorial service. Burial services must be performed very soon after death; cremation services (not the act of cremation itself but the ceremony honoring the departed) can occur when and where the time is appropriate.
Many funeral homes subcontract this delicate procedure out to a third party provider where the funeral home has little or no control over the crematory's operating procedures. Burroughs Funeral Home and Cremations, owns and operates its own crematory.